Bling is an in-game credit system, brought back from the original CPYS. It is a fun way to get players involved in competitions, and acts as an overall way to reward the penguins for supporting the private server.                                                                                                            
Earning Bling
Earning bling can be a bit of a difficult task, but makes it that much better when you finally reach the amount that you need to buy a desired item. There are a few ways in which you can rack up your points;
Competitions:                                                                                    
1. Participating in a fashion show hosted by a staff member.
2. Taking part in an emote contest.                                         
3. Helping to find a specific person in a round of hide-and-seek.
4. Answering questions in a trivia game.
5. Joining in on any game that a team member comes up with.
Alternate Options:
1. 
Logging into your penguin on CPYS once everyday to add a certain amount of bling to your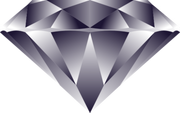 account.
2. Helping out newer players (not guaranteed to win you bling, but players are often rewarded this way).
If you would ever like to check up on the amount of bling that you have at the moment, you can do so by using the commands !mybling or !blings .                
Spending Bling
We can't have a credit system with no place to spend the bling, which is why we have the Bling Shop!
The Bling Shop is an area that was originally created by Tooly so that users who had enough bling could purchase items without using real money. Once in the Shop, you have the option to buy items that are not available to everyone on CPYS. These items can range from custom items that are patched for most people, to bubble/name color to help spruce up your penguin's look!  
On the previous CPYS, prices went from about 10-275 blings for the listed items. On the new CPYS, however, prices will be higher. Don't worry, though, we've kept the users in mind! With every contest that is held, the original rewards will be doubled, meaning that the credits will really be easier to accumulate. A word of advice would be not to waste any time, get started on earning ASAP, but don't be upset if you don't win at everything. Stay positive and keep trying!